The HTC Inspire is one of the latest and most exciting smart phones on the market, with its super intelligent and super interface and extremely attractive design.  Offering the latest social media and entertainment intelligence, with the HTC Stream app you can keep up to date with all your social connections in one place, and stream live TV, films and more in mind blowing quality and at super speeds. The 8 megapixel camera with flash and HD video capabilities you can capture every last second and instantly upload and share all your favorite moments with friends.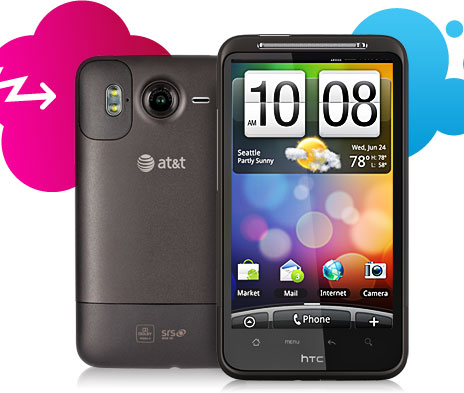 So it comes as no surprise that the HTC Inspire is a sought after phone, and people aren't wanting to compromise or let go of it when they change network service providers or contracts end. But it has never been easier to unlock your HTC Inspire, with this plain English step by step guide.
The first thing you need to have is an unlock code. This code is created by the manufacturer, HTC in this case, to remove the restrictions placed on the phone to prevent you from switching network service provider.
This unlock code can be gained through a number of ways. The easiest and probably safest way is to go through your network service provider, who will in some cases offer it for free, but not always. Sometimes they may charge up to £20 in 'admin fees' for the privilege. If you don't want to pay the admin fees, there are plenty of websites and independent cell phone retailers that can offer the unlock code for a lesser fee, but it is wise to do your research as they can provide you with incorrect unlock codes that don't work but don't offer a refund.
Once you have obtained the unlock code for you HTC Inspire, you then need to insert a sim card that is not provided by your usual network service provider and is not at the moment accepted by the phone. Then switch the handset back on. A message similar to 'enter unlock code' should appear, and this is prompting you to enter the unlock code you earlier obtained. Be careful, as entering the wrong code three times will permanently lock the phone.
Once the code has been entered, return to the home screen and go to the main menu, then go to 'access APN settings'. There will be a a list of preset APN settings, and you should select the 'new APN' option. A 'new APN setting' screen should be brought up, and you will need to enter the 'mobile country code' (MCC) and the Mobile Network Code (MNC). If you do not already have these codes to hand, simply type your phone make and model, the network you purchased it on and the country you purchased it from into a search engine, and you will find the codes needed. Once these codes have been entered your phone is now unlocked, and should accept any sim card. If there are any issues, please contact your network service provider.