OLED displays thrive in the market as they have great quality images and come in super-thin and flexible designs.
Dynamic AMOLED 2X is a new screen technology available in some latest phone models like Galaxy Z Flip's Infinity Flex Display and Galaxy Note 10 series' Infinity-O Display.
Is Dynamic AMOLED 2X good?
Dynamic AMOLED 2X is good because it is a significant improvement on the earlier versions of AMOLED. It is super AMOLED with additional HDR10+ support and advanced eye comfort as it has a lower blue light emission. This display also has improved brightness, color, and outdoor visibility.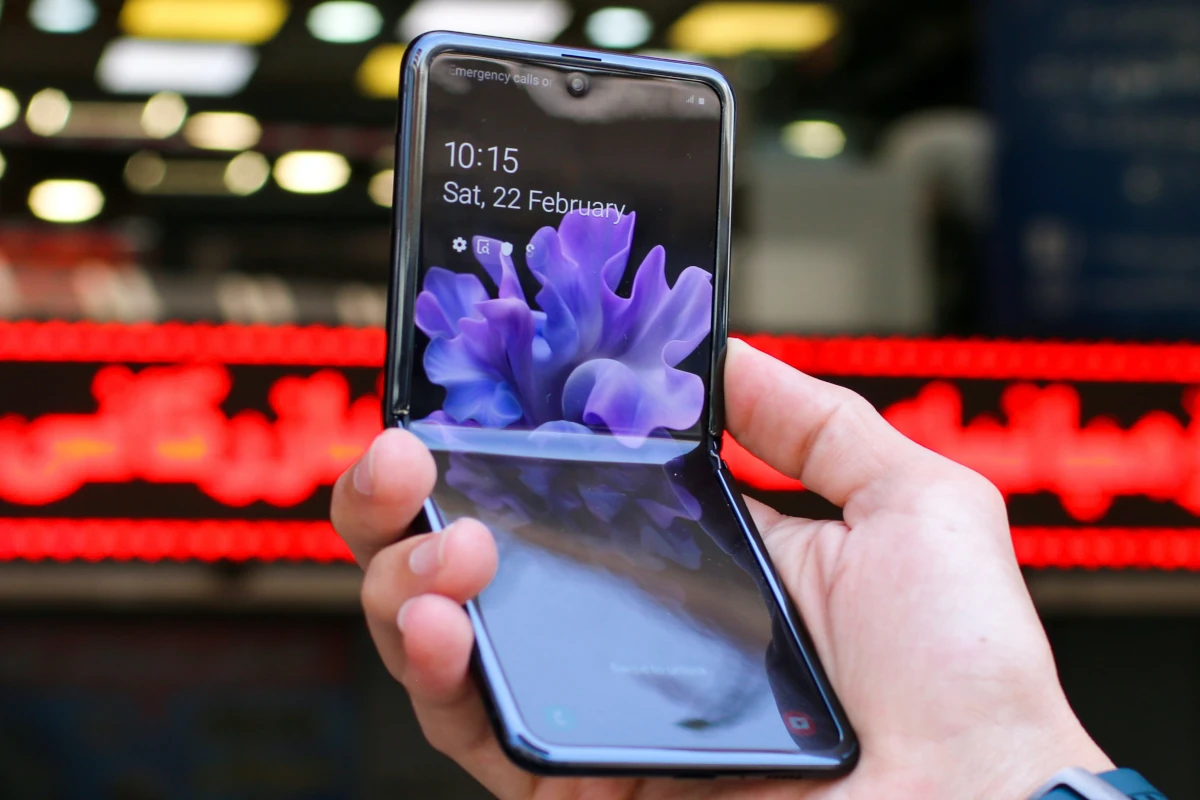 In this article, we are giving a detailed review of the Dynamic AMOLED 2X, which will help you gauge whether it is worth buying Samsung phones models loaded with this display.
But who doesn't love Samsung products? I mean, Samsung has the most modish, serviceable, and unique phone designs. 
Related:
What is a Dynamic AMOLED 2X Display?
Dynamic AMOLED 2X is a technology that has HDR10+ certification for contrast and cinema-grade color. Unlike the AMOLED panel, this display does not have the saturation of color; therefore, it is more realistic and appealing; the color volume is 100% of Digital Cinema Initiatives with a contrast ratio of 2000000:1, which was certified by VDE Germany. 
The Dynamic AMOLED 2X display also has eye comfort certification from TUV Rheinland, meaning that one is less likely to develop eye discomfort from it. The difference between this display and the SUPER AMOLED is unclear, except the Dynamic AMOLED has more picture and color accuracy. 
There are many Dynamic AMOLED 2X products in the market, including Samsung's foldable phones. The Galaxy Flip 3 5G has a 120Hz 1200 nits 1080×2640 Dynamic AMOLED 2X display with a 1.9″ 260×512 external Super AMOLED display. 
The Galaxy Note 20 Ultra smartphone has an LTPO backplane and a 6.9-inch 1440×3088 Dynamic AMOLED 2X display. It has improved OLED performance, making it a benchmark for future AMOLED inventions.  
The Galaxy Z Fold 3 has an external AMOLED display of 6.2-inch 120Hz 832×2268 and a 7.6-inch 1768×2208 120Hz Dynamic AMOLED 2X panel. 
Is Dynamic AMOLED 2X good?
The Dynamic AMOLED is far better than other display panels because it has great features that enhance its functionality and quality. It not only has a breathtaking appearance but it is designed to promote user safety.
Improved Eye Comfort
For some time, the IPS LCD panel has surpassed the AMOLED panels on the grounds of great display and eye comfort, yet this is gradually changing. 
How does the display cut off blue light? The Dynamic AMOLED 2X is designed to minimize the blue light emitted from its display by reducing the illumination of wavelengths between 415 to 455nm; hence, one does not have to worry about the brightness of their phone causing them eye damage.
The phones with this display, like Galaxy S10, also have a software blue light filter option which is quite handy during the evening and nighttime. When it gets activated, about 99% of a phone's blue light is cut off from the screen, and the great thing is that this has no impact on the quality of images. 
Today, Samsung products have countless advantages, one of them being the self-illuminating feature that surpasses LCDs. 
Super Smooth 120 Hz Screen
The Dynamic AMOLED 2X comes with a super smooth 120 Hz screen. The display is called "2X" because it is double the 60Hz of the previous AMOLED generation. Therefore, it is faster and ideal for gamers.
Quality Brightness and Color Reproduction
The Dynamic AMOLED has vivid color reproduction, making it usable under the sun. The earlier AMOLED versions were quite impossible to use under direct sunlight due to their lack of backlighting, which reduces the phone's brightness. However, the most current display has a brightness of about 1200 nits. 
Dynamic AMOLED's improvement in color reproduction is attributed to the retaining of pentile red, blue, and green pixel layouts that the Samsung brand has been using for ages. Samsung's 100% color reproduction does not originate from a change in sub-pixel layout. 
Power Conservation
Since the Dynamic AMOLED is an improvisation of the OLED panel, it improves power consumption, thus guaranteeing a longer battery life, especially in phones with a big display. 
Fingerprint Scanning with Ultrasonic Waves 
Dynamic AMOLED displays have beefed-up biometric security. Phones like the Samsung Galaxy S10 come with an in-display ultrasonic fingerprint scanner that minimizes the chances of other individuals accessing one's phone. 
The scanner emits ultrasonic waves that delineate one's unique fingerprint by capturing the air gaps between their finger and the screen. It will not unlock when the phone's chipset detects different wave data. 
The Dynamic AMOLED panel also has a 3D anti-spoofing technology with a machine-based learning algorithm to enhance the security of one's data. The phone security is substantiated with a FIDO Alliance Biometrics Component Certification that works in any environment, be it freezing locations or bright sunlight. 
Great Design and Cinema Screen 
Dynamic AMOLED display phones come in remarkable designs that enable consumers to use them with ease. This display has an ultra-slim top bezel which creates more space for reading e-books, watching movies, and playing games. 
This display also has a proprietary laser cutting technology that curves a tiny-hole-like feature in the display; this way, no damage comes to the pixels; thus, one can use sensor technologies without losing their screen space. 
This display also stimulates authentic cinema viewing experiences. Since it has a luminance of 1200 nits, the Dynamic AMOLED can produce about 36% better color range than SDR, meaning it can produce more than 15 million color ranges. 
The display received a 0.4 TNCD score, meaning it is hard to tell the difference between its color reproduction and actual colors. The AMOLED display also has a tone mapping technology that optimizes color when scenes change and have a better dichotomy between dark and light views. 
Does the AMOLED Display 2X Have Any Cons?
As of now, the only noticeable demerit this display may have is its high cost. Even so, aren't its unique features worth a high cost? If you want good quality, you must be willing to spend good money.
Which AMOLED Display is Best?
The Dynamic AMOLED display is Samsung's best display as of now. The first display, AMOLED, has numerous defects. They include weak visibility in the sun, high production costs, and a high blue light effect. The Super AMOLED display's demerits include yellow and greenish effects on color production, vibrant colors which lose the realism of images, and a high production cost.
So why is Dynamic AMOLED 2X the best?
This panel comes with better features to solve the defects of the earlier versions. The phone has everything it takes to be deemed the best AMOLED display ever built. However, better versions will come along, given that AMOLED technology is being advanced as time progresses. 
There are several phones with the Dynamic AMOLED 2X display, so if you want to buy one, consider looking into the features of Samsung Galaxy Note 20 Ultra 5G, Samsung Galaxy S21 5G, and Samsung Galaxy S21 Ultra 5G 128 GB.
In closing, I hope you found this piece beneficial. With this information, you can compare the Dynamic AMOLED display with other panels like the IPS LCD and see which suits your needs. Remember, there are many phones in the market today, so you have to be keen and picky to end up with a phone with the best functionalism.
Sources
What is Dynamic AMOLED display? Pros and cons? On which phone?
Samsung's Dynamic AMOLED: much more than just a punch-hole